What to Expect at Your Family Photo Session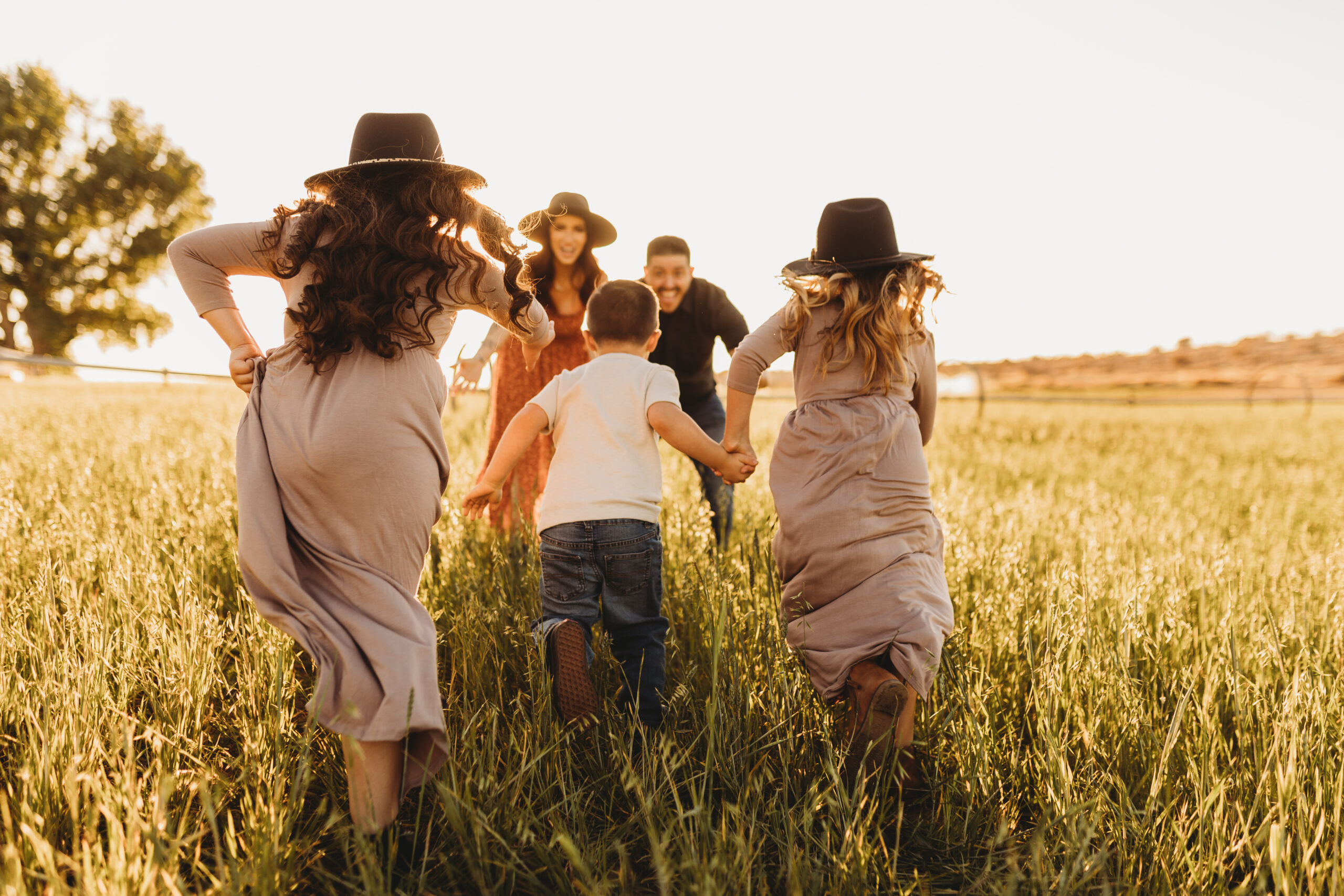 Does the thought of getting your entire family ready and picture perfect stress you out? Do you wonder if family pictures are worth it? Do you not know where to start when it comes to making sure everyone's outfits coordinate?
Well, no more worries! We've got you covered! At Pixels & Prints, our goal is to capture timeless, precious memories of you and your beautiful family while making sure you feel relaxed and stress-free! We'll answer some of the most asked questions regarding our family sessions below!
Want to know what to expect overall? Here it is:
We do things a little differently. We want you to avoid fighting at all costs. We aren't your traditional "look at the camera and smile" photographers. We have FUN! Expect to dance and play with your children. We go on adventures looking for ladybugs or flowers. And we capture those tender moments with your little ones.
How long do sessions typically take?
Plan to set aside 1-2 hours for your session. Give yourself plenty of time to eat beforehand, get ready, and get everyone loaded up in the car. Once you show up to your session, let us take it from there! We got you!
We know that family photo sessions can be stressful! Mom is normally super stressed about everything being perfect, Dad is usually bored, and the kids feel the stress and overwhelm! We can't emphasize the importance of setting aside time to prepare.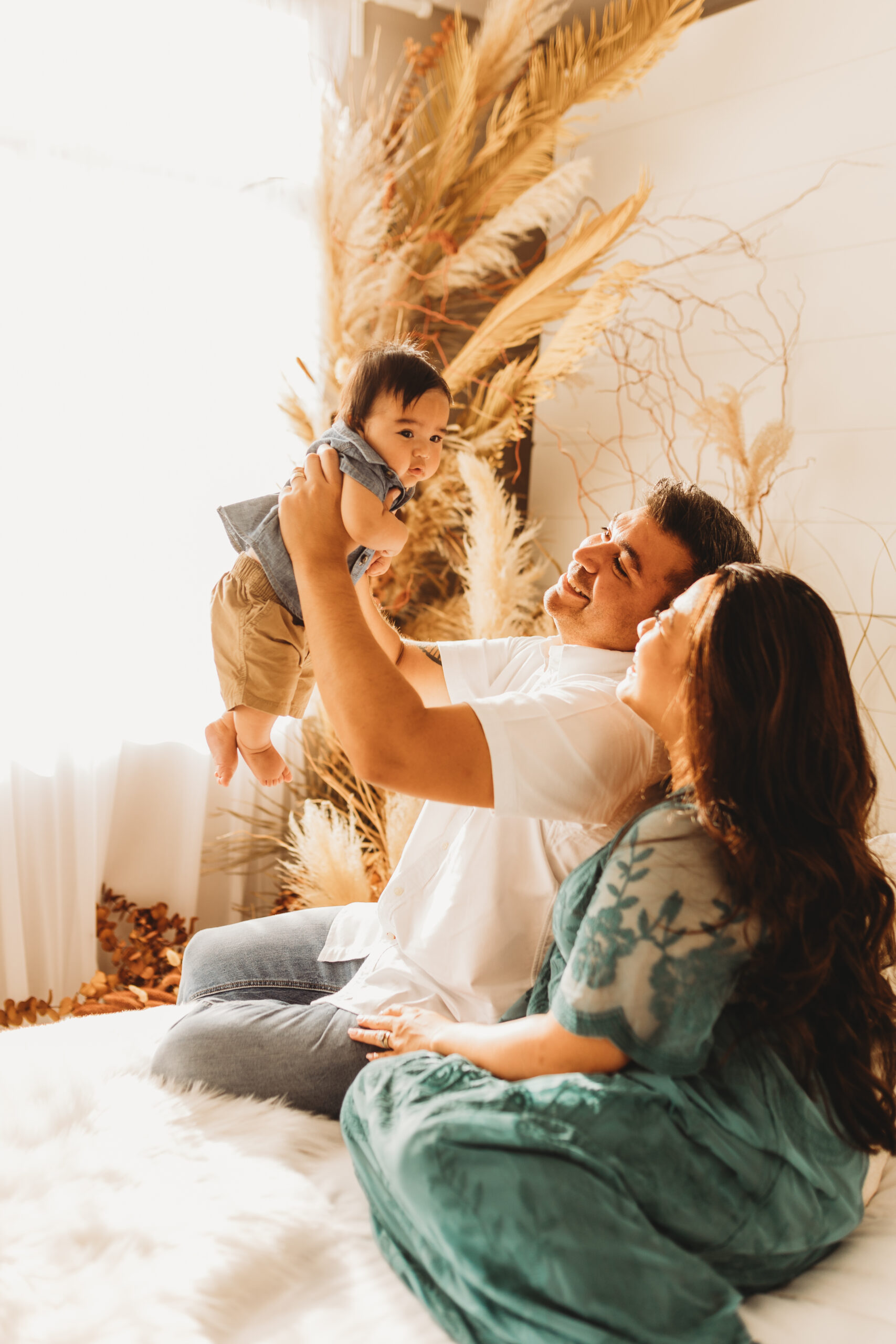 What kind of family photo session options do you offer?
In-Studio Mini Session
30-Minute Photo Session
Choice of 8 Images
Unlimited Poses
Personalized Gallery
Up to 5 People
In-Studio 1-Hour Session
1-Hour Photo Session
Choice of 15 Images
Unlimited Poses
Personalized Gallery
Up to 5 People
Sunset Family Session
1-Hour Sunset Session
Choice of 15 Images
Full Access to Client Closet
Unlimited Poses
Personalized Gallery
Up to 5 People
Extended Family Session
1.5-2 Hour Sunset Session
Choice of 25 Images
Full Access to Client Closet
Unlimited Poses
Personalized Gallery
Up to 15 People ($75 per additional person)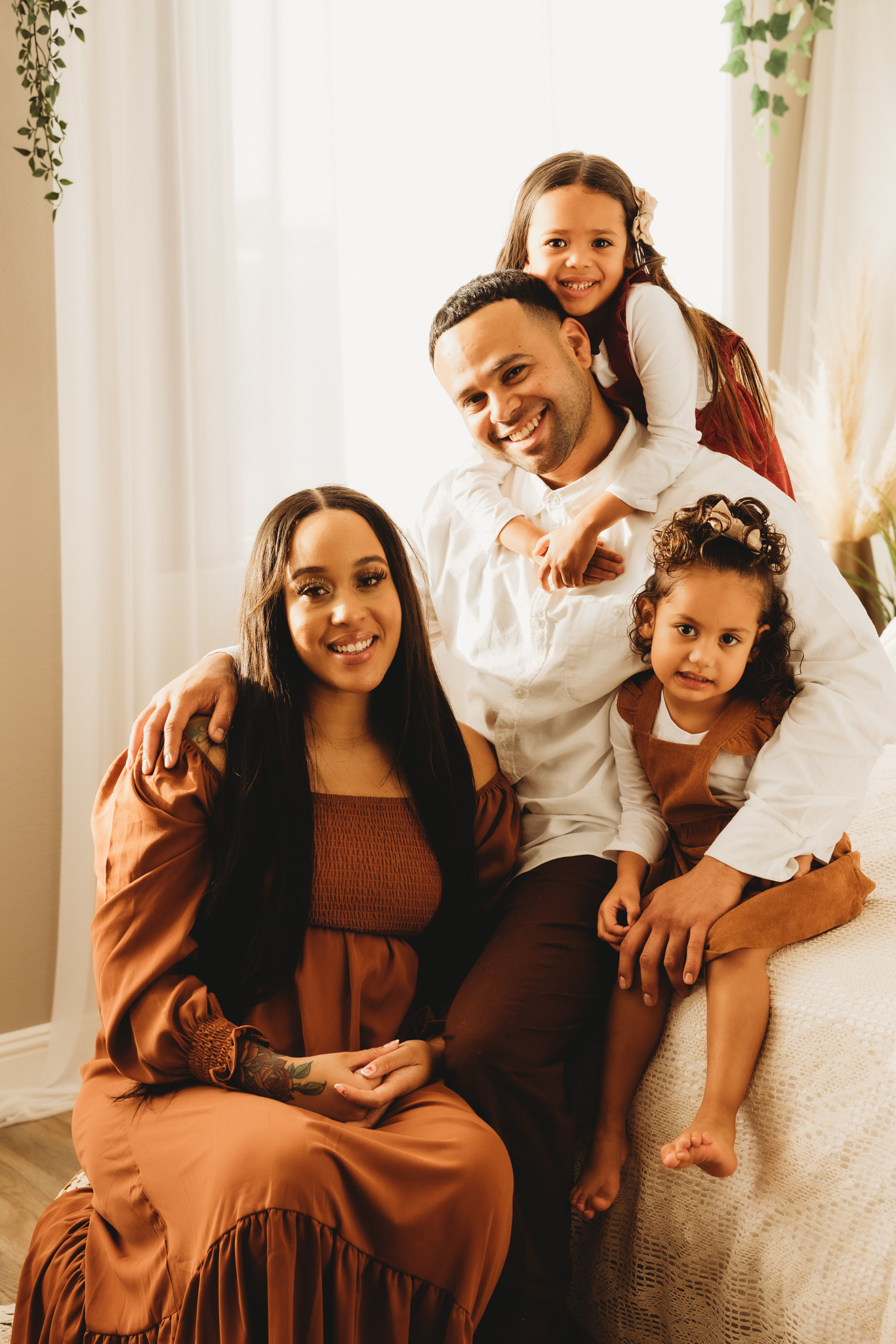 What should we wear for our photo session?
We always recommend wearing neutrals so the focus is on your family! Think about what colors you use often in your home so you'll want to get prints made of your beautiful photos!
I suggest starting with the person who is the most particular about what they wear and work your way out from there! Dads are usually the easiest ones to pick outfits for. Depending on the package you select, you'll also have access to our client closet!
Speaking of our client closet, we can set up a try-on appointment at our studio a few days before your session. We have dress sizes ranging from S to 3XL.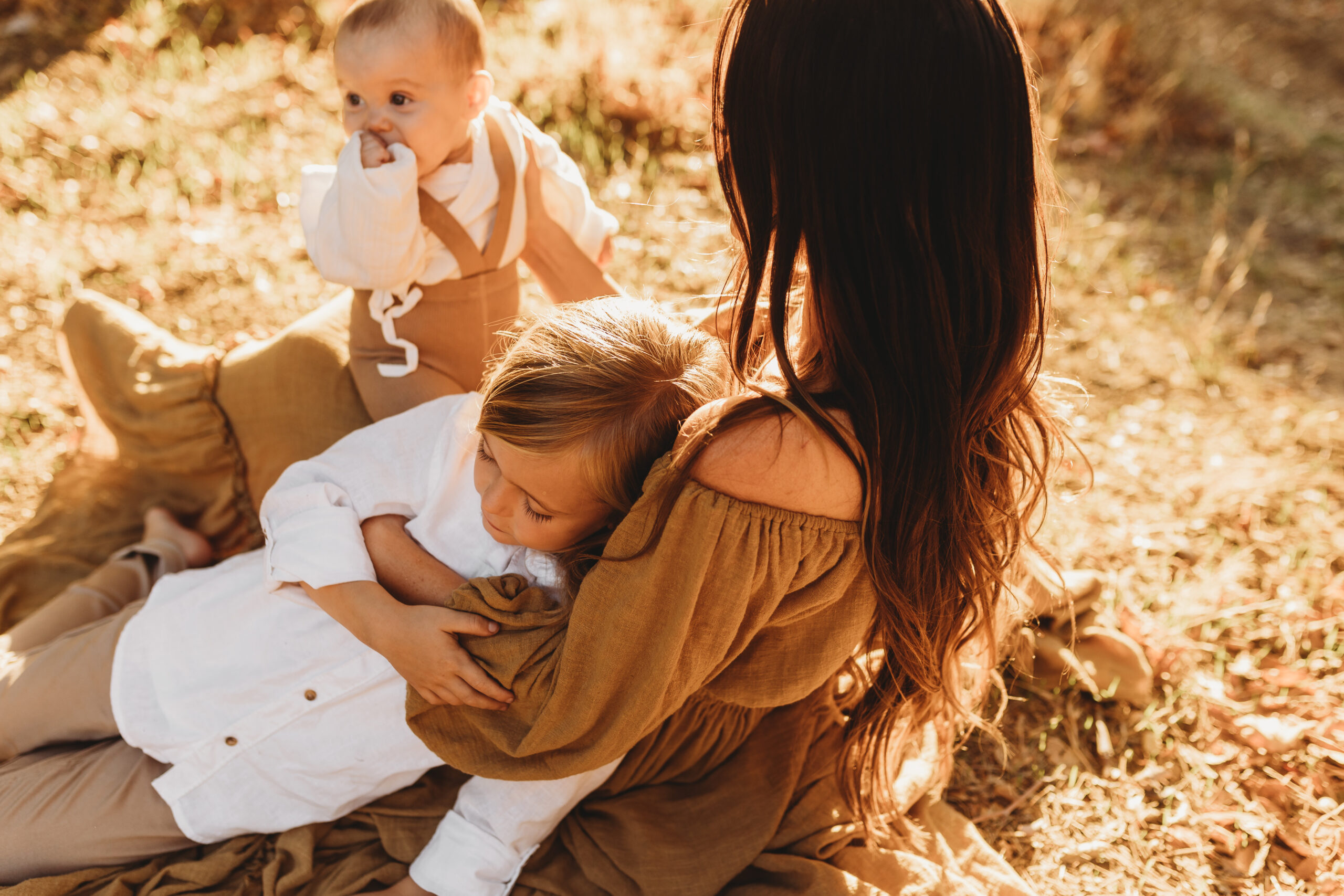 What locations can we choose from?
We've got a something for everyone available for your session!
Vasquez Rocks is an awesome movie site and State park right off the 14 Fwy in Agua Dulce.
Prime Desert Woodlands Preserve is located in Lancaster off of 35th Street West and Avenue K-8.
Lancaster BLVD has fun murals and architectural backdrops.
For a beautiful desert scene overlooking the Antelope Valley, we recommend the Alpine Buttes. This location has a view of Joshua trees, the valley, and is an easy hike up a hill for a view. It is located on the far east side of town in the Lake Los Angeles area.
Elizabeth Lake has a picnic area and dry lake bed.
Additional Priced Locations:
Valyermo Ranch is a private 900-acre ranch with water features, grass fields, and loads of greenery. ($40)
Placerita Canyon Nature Preserve is located in Newhall. ($40)
Wrightwood - Inspiration Point ($75)
If you still aren't sure where to book your session, click this link to see what each location looks like! And don't forget, we also have a beautiful studio where you can schedule your session as well.
What if my kids are just not cooperating?
We try our best to make the entire photo session fun for the whole family! We have worked with families for over ten years! We understand that kids can get "in moods," but don't worry. Our goal is to capture honest, authentic moments between you and your family!
Do you have any suggestions on what we should do with our pictures after the session?
We offer a variety of album options for you to choose from ranging from soft linen to traditional leather! We do love when we see pictures of your photos hanging in your homes! Time really is a thief, and we hope that you'll enjoy looking back on these pictures that years from now you'll cherish!
I hope we've answered some of your questions and that you feel a little less stressed about your family photo session. We love watching your families grow every year. You just show up, and we'll take it from there!